Medical Malpractice Lawyers in Houston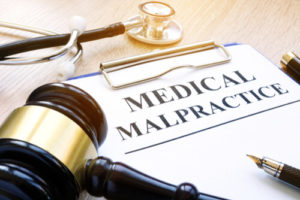 Medical malpractice in Houston is a serious injury issue that has affected the lives of many people.
Have you suffered a medical malpractice injury in Houston, TX due to a careless mistake by a doctor, nurse, surgeon, pharmacist, or other medical provider? Contact a Houston medical malpractice lawyer at Fleming Law for strong legal representation.
We Have Some of the Best Medical Malpractice Lawyers in Houston
We understand medical malpractice laws in Texas and know how to help you move your case forward. We've been helping victims of medical malpractice in Houston and around Texas for years with their medical malpractice claims. Our medical malpractice attorneys in Houston can help.
My doctor made a mistake Can we sue?
What Common Types of Medical Malpractice Result in Injury and Death in Houston?
Surgeons, family doctors, radiologists, nurses, anesthesiologists, and general practitioners all have important roles in providing medical care to patients. A mistake made by any healthcare professional can have dire consequences for a patient. Examples of medical negligence mishaps that cause injury and wrongful death include:
Not providing the required treatment for a condition
Misdiagnosing or failing to diagnose a serious disease
Surgical errors such as operating on the wrong body part, leaving instruments in the patient, severing a nerve, and other mistakes during surgery lead to the spinal cord and other injuries
Failing to prevent infection, failing to diagnose and treat infection, pneumonia, or sepsis
Prescribing the wrong drug, prescribing dangerous drugs, or other medication errors
Birth injuries caused by errors during labor and delivery
Nursing home abuse or neglect
According to the Journal of Patient Safety, an estimated 210,000 to 440,000 Americans die each year due to hospital errors.
A 2006 follow-up to the 1999 Institute of Medicine Study found that errors in medication are the most common mistakes by healthcare professionals, harming nearly 1.5 million people every year. If you are suffering an injury due to medical malpractice, don't hesitate to contact a Houston medical malpractice attorney today for a free consultation.
How Much Does Medical Malpractice Cost In Terms of Dollars Annually?
The above examples of medical malpractice cover just some of the most common medical errors. The cost associated with these errors in lost income, disability, and health care costs is as much as $29 billion annually. The Institute of Medicine's report estimates that more than half of the adverse events occurring each year are due to preventable errors, causing the death of tens of thousands of patients.
What is the Statute of Limitations for Filing a Medical Malpractice Lawsuit in Texas?
In the state of Texas, there is a two-year Statute of Limitations for medical malpractice claims. While two years may seem like a long time, time is definitely of the essence if you suspect medical negligence and wish to pursue legal action.
Contact Our Highly-Rated Houston Attorneys if You Suspect Medical Malpractice
If you suffered complications following routine surgery, an adverse reaction to a dangerous medication or a loved one died due to a medical mistake, contact Fleming Law today. Our Houston medical malpractice lawyers fight to recover fair compensation for patients who were harmed and families who lost a loved one due to medical malpractice in Houston, Dallas, and other cities throughout Texas. Houston personal injury lawyer.
We can help you recover compensation for your medical bills, lost wages, and even pain and suffering. Call our law offices today to speak with an experienced medical malpractice attorney in Houston today regarding your medical negligence injury claim. Our expert attorneys at law have a track record of fighting for those with a difficult medical malpractice lawsuit.