Car Accident Attorney in Pasadena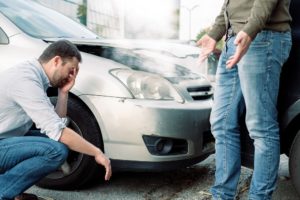 Anyone in Pasadena can get into a car accident – even the safest driver. You simply cannot control what others do on the road or stop them from making the types of careless and reckless decisions that lead to crashes. However, you can take control of what happens after the crash. It starts by seeking help from an experienced Pasadena car accident lawyer who will be dedicated to protecting your rights, your interests, and your overall well-being.
If you were hurt in a car accident in the Pasadena area and someone else is at fault, turn to a car accident lawyer from Fleming Law to help you seek the compensation you need to get your life back on track.
One of the Best Car Accident Lawyers in Pasadena
For more than 30 years, Fleming Law has advocated for the interests of injury victims in Pasadena and throughout Texas. When you choose our firm to represent you, you can expect to work directly with the attorney handling your case, not to be passed off to a junior associate or staffer. We will take the time to review the facts of your case carefully and get to know you personally so we can develop a case strategy tailored to your unique needs.
Our legal team has 100-plus years of combined legal experience and attorneys with board certifications from the Texas Board of Legal Specialization. You can rest assured that we have the knowledge and skill to handle even the most complex accident claims with compassion and an unstoppable drive for excellent results.
Contact Fleming Law today for a free, no-obligation consultation to speak with a Pasadena car accident lawyer about recovering compensation for your medical bills, lost wages, and more.
The Pasadena car accident lawyers at Fleming Law can bring decades of personal injury experience to your case. We know what it takes to thoroughly investigate car accidents and to pursue maximum compensation for victims and their families in Pasadena and throughout the Houston area. To discuss how we can help you, call or reach us online today and receive a free, no-risk consultation.
What Are the Most Common Causes of Car Accidents in Pasadena, TX?
Pasadena sees thousands of motor vehicle accidents annually. According to the Texas Department of Transportation (TxDOT), Pasadena had 3,549 crashes in one recent year. That number includes 14 fatalities, 82 severe injuries, and 751 possible injuries.
Many of these accidents occurred due to driver negligence or recklessness. Some of the most common causes of crashes include:
Speeding
Tailgating or following too closely for conditions
Reckless driving
Running red lights or stop signs
Unsafe or illegal lane changes and turns
Not using turn signals or mirrors
Distracted driving
Drowsy driving
Driving under the influence
Driving the wrong way on a one-way street
Failing to yield the right of way
Backing up without looking
Driver inexperience
Mechanical failures from manufacturing defects or poor maintenance
Poor visibility from low lighting or heavy precipitation
Poor road conditions, including potholes, roadway debris, and missing signs
What Injuries Occur from a Car Accident?
A car accident can lead to a wide range of injuries, such as:
Whiplash
Nerve damage
Bulging or herniated spinal discs
Dislocated joints
Ligament sprains or tears
Soft tissue strains, sprains, or tears
Broken bones
Spinal cord injuries and paralysis
Internal organ damage or internal bleeding
Facial scarring or disfigurement
Lacerations and abrasions
Burns, including road rash
Hearing or vision loss
Traumatic brain injuries (TBIs)
Traumatic amputation or limb loss
Post-traumatic stress disorder (PTSD)
How Can a Lawyer Help You After an Auto Accident?
After a car crash, many people think that they can handle a claim on their own. They may be convinced that the insurance company will offer a fair settlement. Unfortunately, this is not always true. In most cases, injured individuals will benefit from speaking to a car crash lawyer that can handle their case and protect them while dealing with the insurance companies.
You can count on the car accident attorneys at Fleming Law to:
Explain the laws that apply to your case, advise you of your legal options, and ensure that you make informed decisions.
Conduct a comprehensive investigation of your case in order to determine why your accident happened and identify who should be held liable for it.
Calculate the economic and non-economic damages that you should seek.
Negotiate aggressively with the insurance company and demand a full and fair settlement on your behalf.
Take your case to trial and fight for you in the courtroom if the insurance company fails to make a settlement offer that you can accept.
Handle all other aspects of your case, including dealing with medical care providers and helping you to get your car repaired or replaced.
These are just a few of the ways in which an attorney from Fleming Law will help with your car accident case. Essentially, we will take over all of the paperwork and legwork associated with your case so that you can focus on your recovery.
What Should You Do After a Car Accident in Pasadena?
The steps you take after a car crash in Pasadena can either help or hurt your claim. To protect your rights, we suggest that you:
Report the accident – Texas law requires drivers to report any accident that results in injury, death, or excessive property damage. When you report the accident to the police, an officer will also prepare a report about the crash. The police crash report can play an important role as you move forward.
Collect information – The information at the scene of the crash will serve as useful evidence in your claim. Take pictures, collect names and contact information from witnesses, and make sure that you get the name, contact information, and registration and insurance information from all drivers involved in the accident.
Seek medical attention immediately – If you wait too long to see a doctor, it could harm your health and possibly hurt your chances of recovering compensation. An insurance company may try to use your delay to argue that you were not seriously hurt in the crash, or that your crash did not cause your injuries.
You will also need to speak to an insurance company. However, before you do, you should speak to a Pasadena car accident lawyer from Fleming Law. You should never give a recorded statement or accept a settlement offer until you consult with a car accident attorney first.
What Should I Do Immediately After a Car Accident in Pasadena?
After getting hurt in a car accident in Pasadena, you can take certain steps to protect your health and your right to pursue compensation for your injuries. These steps include the following:
Documenting the accident by taking photos or videos of the scene, including vehicle damage, skid marks on the road, debris, traffic control signals, and visible injuries you've suffered
Exchanging insurance information with any other drivers involved in the accident
Reporting the accident to law enforcement and requesting a copy of the police crash report
Seeking immediate medical attention for any injuries you might have suffered in the accident
Following your doctor's treatment recommendations and documenting your recovery progress by starting a "pain journal"
Notifying your auto insurance provider about the accident per your policy requirements
Keeping all bills, invoices, and receipts of expenses you incur as a result of the accident, including car repair invoices and medical bills
Gathering pay stubs or bank statements to document your lost income if you have to miss work or accept part-time or light-duty jobs while recovering from your injuries
Contacting a Pasadena car accident lawyer at Fleming Law to learn more about your legal options and discuss the next steps for your case
How Do I Prove Who Is At Fault for the Car Accident?
Proving fault in a car accident case requires extensive evidence. A knowledgeable Pasadena car accident lawyer can help you identify, preserve, and present the following types of evidence to prove your claim:
Police accident reports
Accident scene photos and videos
Eyewitness statements
Video footage from traffic cameras or dashcams
Vehicle event data recorder ("black box") logs
Driver cell phone records
Driver alcohol or drug test results
Post-accident vehicle inspection reports
Car maintenance records
Accident reconstruction reports
What Compensation Can I Recover in a Car Accident Lawsuit?
With a successful car accident lawsuit, you could recover compensation for the following types of personal and financial losses:
Medical treatment and rehabilitation expenses, including the costs of hospital care, surgeries, pain management, prescriptions, and physical or occupational therapy
Costs of long-term care and support for permanent impairments resulting from your injuries
Loss of income due to missed work or reduced earnings while on part-time or light-duty work
Loss of future earning capacity and benefits if you become permanently disabled from work
Pain and suffering, including reduced quality of life due to disabilities, visible scarring, or permanent disfigurement
Car repair expenses, including alternative transportation costs and reimbursement for the value of your vehicle if it is a total loss
What Happens If I Am Partially At Fault for the Accident?
If you bear partial blame for a car accident in Pasadena, you could still have the right to claim compensation from another at-fault party. Under Texas's comparative negligence law, you can still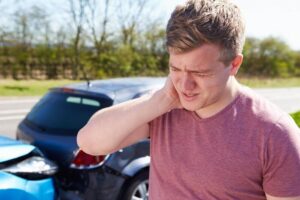 pursue a car accident claim if your share of responsibility for the accident is 50 percent or less. However, the amount of money you can get for your injury claim will be reduced in proportion to your share of fault.
For example, let's say you bear 25 percent responsibility for a car accident that left you with $100,000 in losses. In that case, the court might reduce your recovery by $25,000 to reflect your share of the fault. Because Texas' comparative negligence rule could reduce or eliminate your right to financial recovery, you should work with an experienced Pasadena car accident lawyer from Fleming Law. Our team can fight to hold the at-fault parties responsible for the crash and maximize your compensation.
How Does the Insurance Claims Process Work?
The insurance claims process begins when you file a claim with an insurance company. Filing a claim with an insurer typically involves submitting the claim through the insurance company's mobile app or website or calling the insurer's claims hotline.
Once you've submitted an insurance claim or demand letter, the insurance company will assign an adjuster to investigate the accident and determine your eligibility for coverage. If the insurance company denies your claim or offers you less compensation than you deserve, you can request reconsideration of your claim through the insurer's internal appeals process.
A car accident lawyer can submit a demand letter to the insurer on your behalf. A demand letter details the evidence supporting your claim and documents the losses you've demanded compensation for. The demand letter usually begins the settlement negotiation process with an insurer. Your attorney and the insurance company might exchange settlement offers until both sides reach a mutually acceptable compensation figure.
Parties sometimes pursue alternative dispute resolution through mediation or arbitration if they cannot agree. If you cannot resolve your claim with the insurance company, you might need to file a lawsuit to seek compensation in court.
What If the Other Driver Has No Insurance?
If you were hurt in a car accident involving a driver who didn't have liability insurance, you could still have options for recovering compensation for your losses, which could include:
Collision coverage – This type of optional coverage will pay for the costs of repairing accident damage to your vehicle or reimburse you for the value of your car if the insurance company deems it a total loss. If you leased your car or have an outstanding auto loan balance, you likely have collision coverage.
Uninsured motorist coverage – If you have uninsured motorist (UM) coverage, your auto insurance provider can provide the coverage the at-fault driver should have had. Insurers must offer UM coverage to Texas policyholders, though customers can decline the coverage in writing. An attorney can help you read through your insurance policy to determine whether you have this type of coverage.
Health insurance – Depending on your health insurance policy terms, you might be able to obtain coverage for your crash-related medical expenses from your health insurance provider. Most health insurance policies require you to exhaust other sources of coverage before they kick in to cover your remaining costs.
Personal injury lawsuit – You can also sue the at-fault driver and attempt to recover compensation from their assets. However, drivers who don't purchase liability insurance coverage often cannot afford to pay out judgments from a lawsuit.
A Pasadena car accident lawyer can help you evaluate your situation and determine the best course of action for your injury case.
Is There a Time Limit for Filing My Car Accident Claim?
Under Texas law, you usually have two years to file a lawsuit after getting hurt in a car crash. If you file a car accident lawsuit after the two-year deadline, you risk having your case dismissed by the court.
You have even less time to act with a car accident claim against the Texas state government, a state agency, or a local government entity. The Texas Tort Claims Act requires you to provide written notice of your claim to the appropriate government department within six months of the accident. Failing to provide timely notice of your claim to the government could result in waiving your right to seek compensation.
Because of the strict deadlines associated with filing a car accident claim in Pasadena, you should contact a car accident lawyer from Fleming Law as soon as possible after a wreck. Your lawyer can help you to prepare a timely, error-free claim to ensure you don't lose money to preventable mistakes.
How Can a Pasadena Car Accident Lawyer Help Me?
Filing a car accident claim is a complex, time-consuming process. You might not have the time or energy to manage your claim when you're focused on healing from your injuries. Let a Pasadena car accident lawyer from Fleming Law handle the details of preparing and pursuing your claim, including:
Thoroughly investigating the crash to recover evidence that shows other parties' liability for the accident and your right to compensation
Identifying all liable parties, such as another driver that hit your car or the manufacturer of a defective auto part that contributed to the accident
Calculating your past, ongoing, and future losses to determine what fair compensation looks like
Evaluating your legal options and determining which insurance policies apply to your situation
Preparing and filing insurance claims or demand letters on your behalf to begin pursuing compensation from insurance companies or at-fault parties
Communicating with insurance adjusters and defense lawyers on your behalf to protect your interests and aggressively negotiate for a settlement that provides the resources you need
Taking your claim to trial and representing you in court if the insurance company or at-fault party denies responsibility or refuses to agree to a fair settlement
Why Do Car Accidents Happen?
Unfortunately, driver error is the leading cause of car accidents in Pasadena and throughout Texas. Our attorneys often work with clients in crashes that involve:
Speeding and other forms of aggressive driving such as tailgating
Distracted driving
Drunk driving (or drug-impaired driving)
Failure to adjust to poor weather conditions
Failure to follow traffic signs and signals
Unsafe turns and lane changes.
However, driver negligence is not the only cause of crashes. In many cases, a crash occurs due to a defective automobile design or manufacturing defect. If you have reason to believe that a defective auto or auto part caused your accident, you will benefit from working with a law firm that has the skill, experience, and resources to take on product liability cases.
How Do You Prove Liability in a Pasadena Car Accident?
To secure compensation for the injuries you suffered in a crash in Pasadena, you typically will need to prove that another driver was at fault. At Fleming Law we will conduct an exhaustive investigation of your accident. In the course of that investigation, we may collect and analyze evidence such as:
Accident scene photos
Dash-cam, red light, or surveillance camera footage
Eyewitness statements
Police report
Traffic citations
Toxicology test results
Cell phone records
Black box data.
Our law firm also works with highly knowledgeable experts in fields such as accident reconstruction. These experts can help us to determine the factors that contributed to an accident. An accident reconstruction expert can prepare a report or even testify if a case goes to trial.
Does Texas Have a Statute of Limitations on Car Accident Claims in Pasadena?
In Texas, you must file your car accident claim within a certain timeframe. This is known as the statute of limitations. In Texas, you generally must file a claim within two years after your accident and injuries occur. If you file your claim after the statute of limitations has expired, you may be barred from any recovery. For this reason, it is important to seek legal help as soon as possible after a crash.
Get Help from an Experienced Pasadena Car Accident Lawyer
The aftermath of a car accident can be scary and confusing. If you have been in a crash, you need the help of our Pasadena car accident attorneys at Fleming Law. We will know how to prove who should be held liable for your crash and hold insurance companies accountable for paying the compensation you deserve. Contact one of our Pasadena personal injury lawyers to schedule a free consultation and learn more about how we can help you.
If you have suffered injuries in a car crash in Pasadena, get the legal representation you need to stand up to the insurance companies and demand fair compensation for your losses. Contact Fleming Law today for a free, no-obligation consultation to see how our Pasadena car accident lawyers can make a difference in your case. Let us fight to help you pursue the financial recovery and accountability you deserve.