Truck Accident Attorney in Pasadena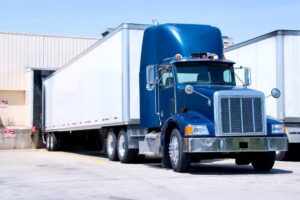 Commercial trucks are large, sometimes weighing as much as 80,000 pounds when fully loaded. When these massive vehicles collide with passenger cars, the damage they cause can be devastating. Worse, accident victims often struggle to get the money they need because of the trucking industry's complexity and willingness to fight claims.
If you suffered injuries in a truck accident in Pasadena, TX, you deserve an experienced attorney who can vigorously pursue the compensation you need while you rest and heal. You deserve Fleming Law.
One of the Best Truck Accident Lawyers in Pasadena
Our truck accident attorneys have over a century of combined legal experience and have recovered tens of millions of dollars for injured Texans. We are ready to put our compassion, tenacity, and commitment to work for you.
We believe every person deserves legal representation regardless of their ability to pay. That's why our Pasadena truck accident lawyers offer free consultations and only collect a fee if we reach a settlement or verdict for our clients. Contact us today for a free case review.
What Are the Most Common Causes of Commercial Truck Accidents in Pasadena, TX?
Truck accidents have many of the same causes as other auto accidents, including:
Speeding
Distracted driving
Failure to obey traffic laws
Failure to maintain safe following distances
Intoxication
Reckless driving
Mechanical failure
However, some causes are more specific to truck accidents, including:
Poor maintenance
Violating federal hours-of-service regulations
Unsecured cargo loads
Inexperienced drivers
Negligent hiring practices by the truck company
What Are Some Examples of Truck Accidents?
Common types of truck accidents include:
Rollovers – A truck's high center of gravity means it is more prone to overturning, particularly when speeding or taking turns too sharply. These accidents can result in life-threatening injuries to other road users and truck drivers.
Rear-end collisions – Semi-trucks require more time and space to stop compared to the average passenger car. Consequently, truck drivers who do not follow recommended stopping distances are at heightened risk of striking other vehicles from behind.
Head-on crashes – Drivers who make reckless decisions can lose control of their vehicles, sending them careening into oncoming traffic lanes. While any head-on crash can be deadly, a passenger vehicle rarely has a chance against a truck 20 times its size.
Jackknife accident – A jackknife occurs when the trailer swings violently around its pivot point at a sharp angle with the cab. This can cause the truck to skid uncontrollably across the road, potentially colliding with other vehicles.
Sideswipes – A truck driver who loses focus or attempts to change lanes without checking their blind spots risks striking vehicles in adjacent lanes.
T-bone accidents – Other names for this type of crash is a side-impact or broadside collision. T-bone crashes are common at intersections when a driver runs a traffic signal.
Turning accidents – Trucks have a wide turning radius, and right turns are incredibly tight. A driver might strike another road user if they hop the curb as they attempt to make a tight turn or swing into adjacent lanes to complete the turn.
What Injuries Arise From a Pasadena Trucking Accident?
Texas led the nation in fatal truck accidents in one recent year, with 622 such crashes, according to the National Highway Traffic Safety Administration (NHTSA).
Even truck accidents that don't prove fatal can involve serious injuries, such as:
Soft tissue sprains and strains
Traumatic brain injury (TBI)
Spinal cord injuries, including paralysis
Broken bones
Whiplash and other neck injuries
Back injuries
Internal bleeding
Cuts, bruises, and lacerations
Burns
Nerve damage
Post-traumatic stress disorder (PTSD) or other emotional injuries
Severe injuries often require extensive medical treatment and lead to long-term impairments, which may require victims to renovate their homes to accommodate them. Catastrophic injuries also affect a victim's ability to earn a living, compounding their lifetime expenses.
What Should I Do Immediately After a Truck Accident?
Follow these steps after a truck accident:
See a doctor immediately. You may have hidden injuries that need prompt attention. Follow your doctor's treatment plan and recommendations.
Keep track of accident-related costs. Medical care, vehicle repair, and lost income are major expenses after a truck accident, but they are not the only financial losses for which you may be compensated. If you require additional help with yard care, housecleaning, and child care, save those receipts. This also applies to documents of your co-pays and prescription costs.
Do not post about the accident on social media. Insurance adjusters are persistent investigators who will use anything they can find to discredit you.
Contact a Pasadena truck accident attorney. Tractor-trailer accidents are complex, and the industry's defense teams are aggressive. It is crucial to have a knowledgeable advocate on your side.
How To Prove Liability in a Pasadena Truck Accident?
Those responsible for causing an accident are legally liable for its consequences. However, proving a truck driver or carrier's liability requires a lengthy investigation and considerable evidence.
The truck accident lawyers at Fleming Law will:
Obtain copies of your medical records
Review the police accident report
Request and review safety reports
Check procedures for inspections and securing cargo
Review hiring and employment records from the truck company
Hire experts to reconstruct the accident
Find and interview witnesses
Examine company memoranda and communications
Request driver logs and bills of lading
Subpoena the truck driver's cell phone records
This evidence can help establish the driver, company, or other party's liability for the accident. While our truck accident lawyers, you can focus on recuperating from your injuries.
What Damages Are Available for a Truck Accident Claim?
After your Pasadena truck accident, you could be owed compensation for your:
Past and future medical costs
Lost wages
Diminished earning capacity
Mobility devices and adaptive equipment
Property damage
You can also receive compensation for your subjective losses, which may include:
Pain and suffering
Loss of enjoyment of life
Emotional anguish
Stress
Scarring and disfigurement
How Long Do I Have to File My Truck Accident Lawsuit in Texas?
Personal injury claims in Texas have a two-year statute of limitations. That gives you two years from the accident date to file a lawsuit. The longer you wait, the harder it may be to recover compensation.

Contact a Pasadena, TX, Truck Accident Lawyer
At Fleming Law, we understand that truck accidents can be life-altering. Our legal team provides unparalleled legal services and compassion to our clients. You don't have to face the trucking company, their insurer, and their defense teams alone. Contact us today to find out how a Pasadena, TX, truck accident lawyer can help.