2017 Fleming Law & Pre-Law Scholarships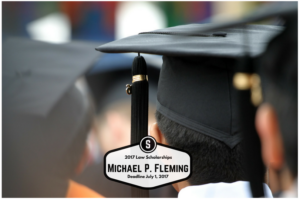 As students complete their school year, they will soon get ready for next year. Fleming Law, P.C. are pleased to offer once again two $1,000 scholarships to students who are planning to attend law school or are 1L students entering law school for the first time.
How to Find Scholarship Opportunities
Students have many options available to them when it comes to scholarships and financial aid. Most colleges and universities will post these opportunities on their websites. In many cases these general scholarships are open to all students. Here are a few examples:
Some websites have large listings of scholarships. They are a great resource for all students who are looking for financial assistance. Many of these scholarships involve written essays and there is no limit to the number you can apply for. Be sure to review the eligibility criteria as some restrictions apply.
Are Scholarships Taxable?
Generally no, scholarships are not taxable but it depends. Winners of the Fleming Law and Pre-Law scholarships have used the award for expenses related to the courses they are taking including books, fees, supplies and equipment. Our Fleming Scholarships do not have any restrictions. You can find more information regarding the Tax Benefits of Education on the IRS website.
Fleming Law and Pre-Law Scholarships
Both of our scholarships are written essays and the award is $1,000 each with an annual deadline of July 1st. The winning essays will be selected by the Scholarship Committee at Michael Fleming & Associates and announced on our blog and website on August 1st or shortly thereafter. For more information on our scholarships click the links below. Good luck to all students who apply, we look forward to reading your essays!
If you have any questions regarding our scholarships contact us online, email us at scholarship@flemingattorneys.com or call 832-529-4812.
Michael Fleming is a board-certified personal injury and real estate trial lawyer with nearly 30 years of experience. He has tried and won a case before the Supreme Court of the United States and is a former Harris County Attorney in Houston.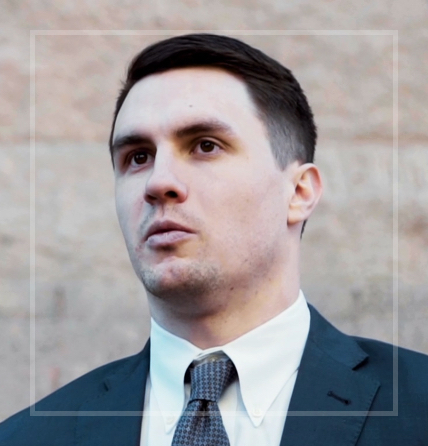 Nicholas P. Fleming focuses his practice in the area of civil litigation. As a skilled personal injury attorney, he handles a broad range of cases including motor vehicle accidents, premises liability, workplace accidents, and wrongful death. He is licensed to practice by the State Bar of Texas and is a graduate of the South Texas College of Law, earning his J.D. in 2017. Nicholas prides himself on providing personalized service to his clients, who are often facing extremely stressful situations.