5 Ways You Can "Hurt" Your Personal Injury Case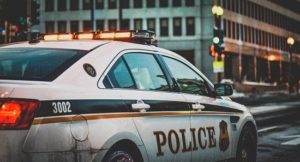 When somebody is injured in a serious car wreck or other accident, they often are unable to make the right choices to ensure that they will be able to seek compensation for their losses. Sometimes, these mistakes are minor and will not affect their later insurance claim. However, some decisions or actions can really have a huge negative impact on the ability to get a proper settlement. These are a few of those:
1. You didn't call the police.
We have had many clients that did not call the police after a serious accident. It usually is because the fatigued driver who caused the crash begs them not to do so. The reasons for this request are usually:
The guilty driver does not want a ticket;
The other driver has been drinking;
They have outstanding warrants; or
He or she has no valid license or insurance.
Calling the police after an accident involving possible injuries is always important as the officer will conduct an investigation and often assign blame/fault for the accident. The cop will also confirm that the drivers have valid licenses and insurance as well as talk to witnesses. All of these actions are important in bringing a claim for compensation for your injuries and damages. An at-fault driver is more likely to admit guilt when speaking to an officer than later on after they have time to think about it. Always Call The Police After A Serious Car Accident.
2. You gave a recorded statement to the insurance company right after the accident.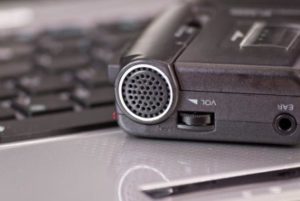 This can often be a mistake as the adjuster is calm and trained to ask questions which tend to hurt your later claim for damages.
For instance, people who have sustained back, neck or other injuries in an automobile crash often do not feel the full effects of the injury until hours or days later. If they immediately call the insurance company and give a recorded statement, one of the first questions asked will be, "Were there any injuries?" If the answer is "no" at that time but it turns out there were injuries, the insurance company will use that recorded statement to deny the claim. Do Not Give A Recorded Statement Without Speaking To A Personal Injury Lawyer First.
3. You didn't seek medical attention immediately.
People often are hurt in a motor vehicle accident and do not go seek medical care immediately. This happens for many reasons including:
The pain is bad but not that bad yet;
They believe the pain will go away;
Lack of medical insurance;
He or she is embarrassed to ride in an ambulance.
Failing to seek medical care is probably the number one reason that insurance adjusters either deny valid claims or low-ball the offer to settle the matter. Invariably, the claims person will use this as evidence that the accident victim was not really hurt in the crash. Of course, as mentioned, there are many reasons why an injured car wreck victim does not go to the hospital or doctor immediately. However, If You Are Injured In A Crash Or Other Event, Go Seek Medical Help Right Away.
4. You didn't complete your medical treatment.

Sometimes, the road to recovery is slow and people can get fed up with therapy and other medical treatment if they don't see results fast enough. When this happens, the patient often stops seeking help or goes intermittently even if they are still in pain. Insurance companies refer to this as a "gap" in medical treatment and likewise use this as evidence that either the patient was never hurt or had recovered fully. It is important to follow the doctor's orders and complete medical treatment so 1. you can recover and 2. you can bring a personal injury claim after you have reached maximum recovery. I have never seen an instance where there was a delay or gap in medical treatment when the adjuster for the insurance company did not use that fact to either deny the legitimate claim or reduce the offer to settle the case. Moreover, if the case is not settled and is tried in court, the lawyer for the insurance company will invariably use the same arguments to the jury. Complete All Of Your Medical Treatment As Prescribed By Your Doctor.
5. You hired a lawyer after unsolicited contact.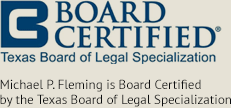 One of the big problems in personal injury litigation involves injured folks being victimized through unsolicited, illegal contact by "ambulance chasers." This can be in the form of strangers calling or visiting you to discuss your case on behalf of a law firm or "clinic" that you did not contact for help. They then send you to shady lawyers or law firms for your case to be handled. They are shady because this practice is prohibited by Texas law and if the insurance company knows that they do this, they will never offer you the amount you deserve in a settlement. Moreover, ask yourself what kind of lawyer would have to stoop to illegal practices to get clients? If you hire a lawyer with a bad reputation, the insurance company will know about that firm and their offer to settle will reflect the reputation of the lawyer handling the claim. You can protect yourself by hiring the lawyer of your choosing who has a good reputation and is experienced and board certified in personal injury trial law by the Texas Board of Legal Specialization. If the attorney is not board certified as a specialist, ask yourself, "why not?" Regardless, Never Hire An Attorney You Don't Know If They Sent A Stranger To Contact You Or They Contact You Themselves.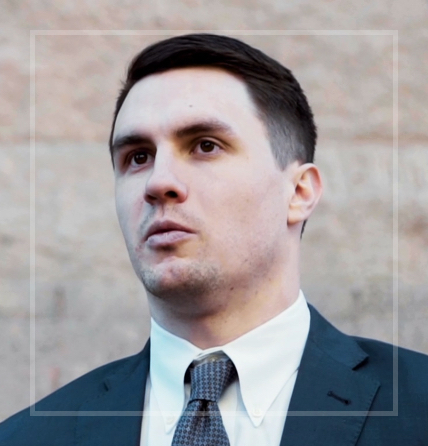 Nicholas P. Fleming focuses his practice in the area of civil litigation. As a skilled personal injury attorney, he handles a broad range of cases including motor vehicle accidents, premises liability, workplace accidents, and wrongful death. He is licensed to practice by the State Bar of Texas and is a graduate of the South Texas College of Law, earning his J.D. in 2017. Nicholas prides himself on providing personalized service to his clients, who are often facing extremely stressful situations.