Types of Car Insurance Coverage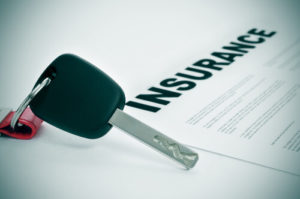 After a car accident, your life becomes complicated…
If you are injured the first thing you have to do his get proper treatment.
Then, if you require follow up you have to schedule your doctors appointments.
Then you have to deal with your car…Do I need a rental? Can my car be fixed?
Then you have to figure out your insurance AND the insurance of the driver who caused the accident.
What is their policy and its limits?
Do I have Personal Injury Protection (PIP)?
What if the other driver is uninsured?
Call us for free advice on your case!
Types of Texas Car Accident Insurance Coverage
If you are involved in a car accident in the Houston area, it is important to understand the types of insurance policies that cover car accident claims for both the driver that caused the accident as well as the driver and passengers of the other car.
In Texas, the law requires that drivers of cars maintain financial responsibility to cover any damages they cause in a car accident.
Most people comply with this law by buying insurance. They purchase insurance policies that cover damage they cause to other vehicles, liability insurance as well as insurance to repair their own car if they are at fault, collision insurance coverage.
Additional coverage is available to protect the policy-holder such as:
Uninsured/Underinsured Coverage (UM/UIM) and
Personal Injury Protection (PIP).
Liability Insurance for Car Accidents
Liability insurance is meant to cover the damage to another person or their vehicle if you are the one at fault in a car accident. The minimum coverage amounts required by Texas law for a car accident are:
$30,000 for each person injured in the accident;
$60,000 total for people injured; and
$25,000 for property damage per accident
These minimum coverage amounts are often insufficient to pay for all of the damages in a car wreck.
For instance, if one person is severely hurt in a crash in Houston, their medical expenses alone could exceed $30,000 and with personal injury Auto Insurance Policy damages such as pain and suffering or disfigurement, their total claim could easily be in the hundreds of thousands of dollars.
In this circumstance, the insurance company is only required to pay the amount of the policy and their policy-holder is liable for the remaining damages if the case does not settle.
Likewise, if there are multiple people injured in the wreck, the total medical expenses and personal injury damages could easily exceed $60,000 leaving the policy-holder at risk of financial loss.
Similarly, most cars today cost more that $25,000 and if a driver with a minimum policy totals a Mercedes Benz or other expensive late-model car, the property damages could well be over $25,000 leaving insufficient amounts to pay the repairs or replacement value.
The liability carrier should pay the following items of damage to car accident victims:
Property damage or compensation for total loss of the vehicle;
Rental car expenses;
All hospital and doctor bills – both for past and future medical care;
Any lost wages incurred due to the car wreck;
Pain & suffering damages;
Disfigurement damages.
Car Accident Collision Insurance
Collision insurance protects the driver from damage they cause to their own vehicle in an accident. It covers the cost of repairing or replacing the car after an accident. If the car is totaled, you will only receive the actual cash value as opposed to what you owe on it.
Unfortunately, especially with newer cars, people often owe more to the bank than what the car is worth. This can cause a problem when the car is totaled in a wreck – whether by the owner or another driver – when the insurance will only pay the amount that the car is worth rather than what the bank is owed or what it takes to buy a new car.
Uninsured/Underinsured Car Accident Insurance Coverage
This is an important coverage to have to protect you from circumstances when you are hit by a driver with minimum insurance and it is not enough to cover your damages.
It is often referred to as UM/UIM coverage as it also covers you in the event of a hit-and-run driver.
It can cover you for your bodily injury claim including medical expenses, lost wages, pain and suffering, and other personal injury damages sustained in a car accident. It can also be sued to fix your car when the insurance of the other driver was not enough.
In many cases when we are representing a car accident victim in Houston who was hit by a driver with a minimum policy, we settle a claim with the liability carrier for the full policy amount and then seek the remaining damages that our client is entitled to receive directly from their own insurance company.
Personal Injury Protection (PIP)
This is a small policy which is part of the main contract and covers medical payments and other expenses for you and other passengers injured in a car accident, regardless of who caused the crash. Most policies have at least $2,500 in PIP but many are higher. You must refuse PIP coverage in writing when you take out your auto insurance policy.
More insurance information is available from the Texas Department of Insurance.
If you have any questions regarding what damages you can seek following an accident, contact Houston car accident lawyer Fleming Law.
The driver that hit you may not have enough insurance coverage.