Aggressive Driving Accident Attorney in Houston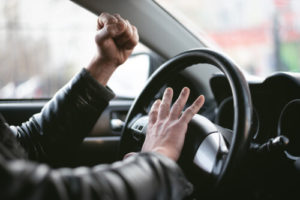 There are Houston car accidents caused by aggressive drivers occur everywhere, every day.
While you are driving the speed limit on the freeway another driver rushes in right behind you. They are trying to beat the thousands of cars on the road during rush hour.
If something happens in front of you, and you need to hit the brakes, you know you are going to get rear-ended at high speed.
If you are lucky, that aggressive driver behind you will pull out and pass you.
There are so many examples.
You are exiting the freeway, and suddenly, at the last minute, another driver decides to exit…
They accelerate aggressively, jump into your lane and cut you off nearly hitting you.
Drivers changing multiple lanes at once at high speeds…
Drivers making unsafe lane changes without checking their blind spot…
It seems like more and more people are turning into aggressive drivers.
And they cause SERIOUS accidents, especially on the freeways at high speeds.
If you were injured in an accident caused by an aggressive driver, our Houston car accident attorney will investigate all the details and get your case settled with the insurance company for the maximum compensation.
Contact the aggressive driving automobile accident lawyers at Fleming Law today to discuss your case and your injuries. We always give a free consultations. Call 737-201-0543.
Aggressive driving is the cause behind many car accidents in the Houston area. Road rage, swerving in and out of traffic, speeding, and other dangerous driving antics cause wrecks that often lead to serious injuries and fatalities.
Michael Fleming is a former Harris County Attorney with decades of legal experience. His past successes and commitment to serving injured clients have led to his inclusion in Texas Super Lawyers list for several years.
Experienced Car Wreck Lawyers Working For You
Aggressive driving can include:
Speeding
Running red lights, and disregarding traffic control devices
Road rage
Tailgating
Swerving through traffic
Cutting off other vehicles
Forcing other cars off the road
Whatever the cause of your car crash, motorcycle accident, or truck accident, we have the experience and dedication to recover full and fair compensation on your behalf.
We will take immediate action to investigate your accident and preserve evidence that may otherwise be lost.
We use this to build a strong claim against insurance companies that will do everything they can to limit your payout.
Aggressive drivers need to be held accountable. We are competent personal injury trial attorneys who will protect your rights from the start.
My accident was caused by an aggressive driver. What can be done?
Speeding, aggressive drivers not only increase the risk of an accident but increased speed makes the damages and injuries sustained in a car accident more severe.
Vehicle Collisions Caused by Speeding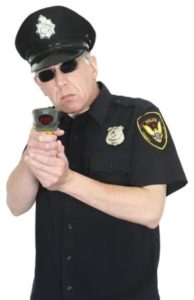 Speeding is a major problem for our roadways and is often cited as a primary cause of motor vehicle accidents. Thirty percent of motor vehicle crash deaths across the nation in 2012 involved speed.
Every day, Houston drivers are seriously injured or killed by careless speeders. This type of accident is completely preventable. Car accidents caused by speeding drivers can be horrific and result in serious accidents such as rollover accidents, rear-end collisions, or head-on collisions.
Studies have shown that for every slight increase in speed, there is an exponential increase in the likelihood and severity of a resulting accident. Speeding is more dangerous today than ever before because so many distracted drivers are on the road – both the speeders and other drivers.
Following a crash, it is now possible to download data from a car's "black box" which, similar to an airplane, measures the speed, deceleration and other factors in the milliseconds leading up to an accident. Almost 90% of the cars on the road today have this technology and it can be used to assign blame in an accident when one driver as caused the accident by speeding.
Contact Our Auto Accident Lawyers Today.
Were you injured in a crash due to aggressive driving in Houston or anywhere in Texas? Email a Houston car accident lawyer at Fleming Law or call us at 737-201-0543 to speak with an injury lawyer about your case. Your consultation is free.