Backing-Up Accident Lawyers in Houston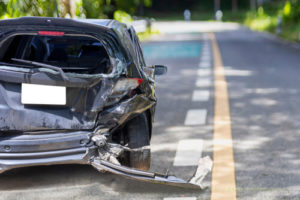 Car accidents caused when backing up most often occur on roadways, parking lots, or driveways.
These auto accidents emphasize the importance for drivers to be aware of everything around them.
This includes:
Bicycle riders
Other cars
and most importantly children who are playing.
Car accidents involving vehicles backing up cause thousands of serious injuries and deaths each year according to the National Highway Traffic Safety Administration.
Even in Houston with the recent increase in cars being outfitted with backup cameras and sensors, injuries, and deaths are common – especially involving children.
In fact, while cameras can be a useful aid in backing up an automobile, over-reliance on these devices can be a mistake when the use of the old-fashioned mirror might be the best option depending upon the circumstances.
An experienced Houston car injury lawyer can evaluate whether any driver was at fault in a backing-up car accident.
Liability for Injuries
So who is liable financially when somebody is injured by a car that is backing up?
In almost every case, the driver of the reversing vehicle is considered negligent if he or she is not careful and backs over or into another car or a pedestrian. This is because the driver of the car is in control of the moving vehicle and must operate in a reasonable manner while avoiding crashing into objects, cars, or other people.
When a driver backs over somebody, they are responsible for all damages sustained by the victim including medical expenses, pain and suffering, mental anguish, and lost wages.
Really, one of the rare circumstances where a driver would not be liable would be if while backing-up, somebody ran or drove behind the car without giving the driver the opportunity to stop.
It all comes down to whether the driver was backing-up in a reasonably safe manner. Get in touch with our Houston car wreck attorney today.
Cameras and Back-Up Sensors
Even if a car is equipped with the latest technology in backup cameras and sensors, it is still the responsibility of the driver to avoid injuring pedestrians and other drivers while backing. Sometimes these accessories give a false sense of safety while backing up the car.
There are always blind spots – whether on camera or not – and the driver of the car must use all available tools to avoid an accident. The cameras are supposed to be used in conjunction with the mirrors, not instead of the mirrors.
If you have been injured in a car accident caused by a driver backing, it doesn't matter if the driver claims that he could not see you. It is always the responsibility of the driver to not act negligently when backing up a car.
For a free consultation from an experienced, board-certified Houston car accident attorney and personal injury lawyer, contact Fleming Law today 737-201-0543.
Who is responsible for an accident involving a backing-up vehicle?