The Differences Between Minor and Serious Car Accidents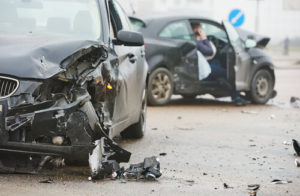 What qualifies as a serious car accident is difficult to determine, especially because some devastating collisions only result in minor injuries, while a relatively low-impact fender bender could cause painful and debilitating injuries. Although there is no clear definition of what qualifies as a serious or a minor car crash, a good indicator that a person has been in a serious accident is if he or she suffers from the effects of an injury for weeks, months, or even years after the crash.
While it is not always common for accident victims to sustain serious injuries in low impact crashes, this can and still does occur. For instance, many accident victims walk away from crashes with only minor scrapes or bruises, or in some cases, without even a scratch, but a few days later will begin to notice stiffness or pain in the neck.
In car accident scenarios, this is most often indicative of whiplash, which occurs when the head suddenly snaps forward and backward, usually upon impact, resulting in strained ligaments and muscles. Those who suffer from whiplash may also experience headache, dizziness, shoulder pain, unexplained fatigue, and back pain. Treating these types of injuries can be expensive, making it especially important for those who are involved in even minor accidents to speak with an experienced car accident lawyer in Houston about seeking damages from the at-fault party.
Should I go to see a doctor if I was in a minor car accident?
Types of Car Accidents
There are a number of different types of a car accidents that range from rear end collisions to t-bone crashes. While all can have serious consequences, some are especially notorious for causing devastating injuries. For instance, multi-car crashes are some of the most serious types of accidents in which a person can be involved, as victims are forced to undergo multiple impacts rather than one single impact. For these reasons, those who are involved in multi-vehicle pile-ups often suffer from head trauma, broken bones, and even organ damage. These injuries become even more serious and potentially life threatening in cases involving multiple cars because it is often difficult for emergency responders to reach and extract victims from their vehicles.
Head-on car crashes are also some of the most dangerous types of car accidents in which a person can be involved, as they almost always occur at high speeds and cause catastrophic injuries, such as traumatic brain injury, permanent nerve damage, and internal bleeding. Although airbags and seat belts can help prevent a wide range of serious injuries, they cannot prevent all of them. T-bone accidents, which occur most often in intersections, can also have serious consequences, resulting in shoulder damage, hearing loss, broken ribs, and head trauma.
Although certain types of car accidents are known for being "serious," relatively low impact, low speed collisions can still cause severe injuries. This is particularly true in cases in which one vehicle rear ends another, as even minor collisions can cause neck injuries such as whiplash.
Contact an Experienced Car Accident Attorney
Whether you were involved in a serious or a minor car accident, you should speak with an attorney about collecting compensation for your losses. To discuss your own accident-related injuries, please call Fleming Law at 737-201-0543 or send us an online message.