Cinco Ranch Car Accident Lawyer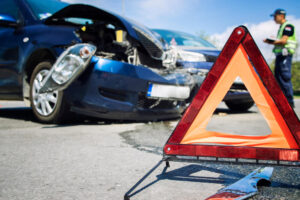 There's no way to get around a commuter suburb like Cinco Ranch without a car – and where there are cars, there are accidents. If you've been hurt in a car accident in Cinco Ranch, you could be facing serious medical and repair bills, lost earnings from time missed at work, and pain and suffering that disrupts your everyday life. But if someone else was to blame for the accident, they should also be responsible for paying for its consequences.
However, securing the compensation you need for medical expenses and other losses can be a frustrating process. Insurance companies may not treat you with the respect you deserve, and they may even deny a valid claim. The experienced Cinco Ranch car accident attorneys at Fleming Law understand how to handle the challenges of personal injury claims. With us on your side, you can focus on your health and recovery. You can feel secure knowing that an experienced legal advocate is protecting your rights and aggressively pursuing the money you're owed.
Don't wait to take charge of your life. Contact Fleming Law today for a free consultation with a dedicated car accident injury attorney in Cinco Ranch.
What Are the Most Dangerous Roads and Intersections in Cinco Ranch?
Some of the most dangerous locations in Cinco Ranch are the city's major intersections. For example, four young people suffered injuries in an accident close to the intersection of Commercial Center and Cinco Ranch boulevards. Many community members have also voiced concerns about the dangers of pedestrian crossings in Cinco Ranch following several injuries and fatalities involving bicyclists and pedestrians.
Drivers should take extra precautions in locations where accidents have previously occurred, as past collisions suggest the area could be unsafe. That said, accidents can happen on any road or intersection. Even driveways and parking lots can be dangerous spots. All motorists must remain vigilant and attentive at all times while behind the wheel.
What Car Accidents Occur the Most in Cinco Ranch?
Some of the most common types of car accidents that occur in Cinco Ranch include:
Rear-end collisions – These crashes often happen when drivers are distracted or following too closely. Stopping suddenly or unexpectedly is also a frequent cause.
Sideswipe crashes – These side-impact collisions can occur when drivers drift out of their lanes, make improper lane changes, or try to squeeze into tight spaces.
Head-on collisions – Drivers sometimes cross into oncoming traffic or accidentally head the wrong way down a one-way street, resulting in extremely dangerous head-on crashes. These often cause severe injuries and are statistically more likely to end in death.
Intersection accidents – Many wrecks happen at intersections when drivers run red lights or stop signs, fail to yield, or turn in front of oncoming traffic. Right-of-way confusion can also contribute.
Single-vehicle accidents – Rollovers, fixed object collisions, and crashes caused by dangerous road conditions frequently involve just one vehicle. In some cases, vehicle engineering or component failure and unsafe road design are to blame.
Parking lot accidents – Congested parking lots lead to distracted drivers going in different directions, often resulting in low-speed collisions.
Staying alert, driving defensively, and obeying all traffic laws can help reduce the likelihood of these common accident types. But when they do happen, an experienced car accident attorney can help you demand compensation.
What Are Common Car Accident Injuries?
Some of the most common car accident injuries include:
Whiplash and neck injuries
Back and spinal cord injuries
Broken bones, especially in the arms and legs
Traumatic brain injuries or concussions
Internal bleeding and organ damage
Lacerations and abrasions from broken glass
Burn injuries
Emotional trauma and PTSD
What Should I Do If I Am in a Car Wreck in Cinco Ranch?
After a car accident, your top priority should be your health. After visiting a qualified medical professional, you should also be sure to:
Save all documents and invoices relating to your medical treatment, as they will be instrumental in calculating your medical expenses.
Collect information like pay stubs and tax documents that can prove how much income you have lost due to your injury and accident-related medical appointments.
Avoid posting anything on social media or giving statements to insurance adjusters about the accident or your injuries.
Contact a Cinco Ranch car accident attorney as soon as possible so they can identify who's at fault for the collision, determine the value of your losses, negotiate a fair settlement, and take the at-fault party to court if necessary.
How Do I Prove the Other Driver Was At Fault in the Wreck?
Proving fault after an accident is rarely as straightforward as it should be. Crafting a convincing case that you deserve compensation for your injuries involves thoroughly investigating the crash, analyzing the evidence, and establishing whose actions were most to blame. Doing so may require testimony from accident reconstructionists and medical experts. A skilled attorney will have the resources and relationships to handle this process while you focus on recovering from your injury.
How Long Do I Have to File My Car Accident Lawsuit in Texas?
The statute of limitations for personal injuries in Texas gives an injured person two years from the accident date to file a lawsuit. Anyone who fails to meet this deadline may have their case dismissed, costing them the compensation they otherwise deserve. A knowledgeable Texas car accident attorney can initiate your suit correctly and on time, protecting your right to justice.
Contact Our Cinco Ranch Car Accident Lawyers
Life after a car accident can be hard. Between the medical expenses, drop in income from time missed at work, and psychological trauma, it can feel impossible to move forward. However, if another party was the cause of these consequences, you deserve an opportunity to hold them accountable for their negligence.
The Cinco Ranch car accident lawyers at Fleming Law understand the challenges you are facing. We are ready to fight for your rights. With more than three decades of experience successfully recovering compensation for our clients, we have the experience and track record you can trust. Call us today or contact us online for a free consultation to learn more about how we can help you.